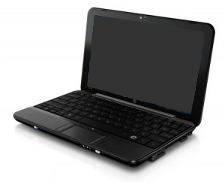 Damaged Laptop Repair
Laptops and netbooks can be delicate. Because they are so mobile, they are prone to drops and dings. Furthermore, due to their size, they are also prone to heat and dust issues. All of this can add up to a lot of damage to your device. Even worse, opening up a laptop or
netbook
can be risky for the unexperienced. They contain huge numbers of tiny screws of different sizes, and thin, delicate connectors that must all be reconnected exactly if the device is to function again. That's where the laptop repair service comes in. I have the skills and experience to completely disassemble almost any Mac or PC laptop, and I will travel anywhere in the Eugene-Springfield area to do that for you. These services include:
Cracked screen replacement - I will order the correct replacement part for your laptop, and once it arrives, I will perform the replacement at your location, often in less than an hour.
Damaged Casing Replacement - Casing parts are usually inexpensive, but replacing them is rarely trivial. Let me replace the casing with a new part and be sure that it will look good and fit nicely when it is complete.
Dust Removal - With laptops, it is rarely suffucuent to blow out dust through its vents. Dust tends to get clogged in a variety of internal nooks and crannies which require disassembly to access.
Loose Power Connector Replacement or Repair - Loose or nonfunctional power connectors is one of the most frequent laptop issues I see, but I am usually able to give customers the choice between an inexpensive temporary or a quality permenant fix.
Excessive Heat Troubleshooting - Dust is the most frequent cause of heat issues in a laptop, but it is not the only possible cause by any means. Let me take a look at your particular situation so that you can rest assured that the problem is truly eliminated.
Let me return your laptop to its normal operating condition and you will not be disappointed. Give me a call at
(541) 357-7349
or
e-mail me here
if you would like more information, or if you would like to set up an appointment for one of these services.

Has your laptop just gotten a little slow? Or maybe there's just a few pop-ups hounding you. If this sounds like you, the
$49.95 Tune-Up Special
may be just what you need! I can come out and perform the basic maintenance and cleaning that most computers eventually require.
Click here
for details.