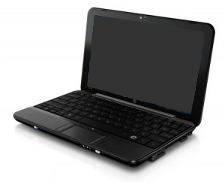 Presenting the
$49.95
In-Home Tune Up Special!
For a limited time, I will come to your location in the Eugene/Springfield area and perform a basic tuning up and cleaning out of your PC for one low price. This is 15% off of my typical rate for this service! It includes:
Virus and Spyware Removal
Boot Speed Improvements
Disk Space Reclaimation
File System Optimization
Basic Troubleshooting
Recommendations for Future Protection
Given enough time, PCs tend to become slow and buggy. Many believe that a complete reinstallation of the computer's software is the best solution, but this is not usually necessary. The computer tune up Special provides the cleaning and maintenance that most PCs eventually need to keep them running like the day you opened the box, and you don't even have to leave your home! Evening and weekend visits are available.
To make an appointment or for more information, just call me at
(541) 357-7349
or
e-mail me
.
Limitations:
• This service does not include hardware repairs, upgrades, or removal of more complex viruses or errors. If any of these are needed, or your computer cannot boot or function properly, I recommend my
regular repair service
.
• Valid once per household.
• The above price applies to the standard service area only. This includes Eugene, Springfield, and nearby towns. An additional transportation charge applies to the
extended service area
.