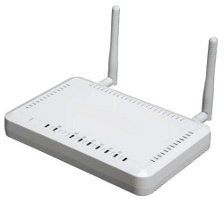 Presenting the
$140
Flat-Rate Home Wireless Installation!
Trends in todays computing technology are emphasizing phones, tablets, and other small devices that can be extremely useful when connected to a woreless network. Many internet providers do not provide the required wifi transmitters, and those that do often provide substandard equipment that is only capable of weak signals.
Wireless networks can be tricky to set up and even trickier to manage. Even after you get them connected, you need to get your computers talking to your phones, your tablets talking to your printers, and so on and so on. This is why I am now offering a complete in-home wireless network setup at a flat rate, and with all necessary equipment included.
This in-home service includes:
A powerful dual-band wireless-N router
Wireless connection and testing for up to 10 of your devices, including phones, tablets, laptops, printers, and more
Conversion of up to two wired computers for use on your new wireless network
Let me give your home the latest network technology to get you connecting wirelessly for years to come. Give me a call at
(541) 357-7349
or
e-mail me here
if you would like more information, or if you would like to arrange for this service.

Has your laptop just gotten a little slow? Or maybe there's just a few pop-ups hounding you. If this sounds like you, the
$49.95 Tune-Up Special
may be just what you need! I can come out and perform the basic maintenance and cleaning that most computers eventually require.
Click here
for details.