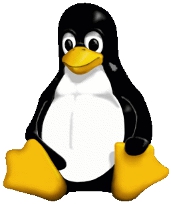 Linux Services and Support
Linux is becoming a higher-profile alternative to standard PC and Mac operating systems. Not only that, but it is being preinstalled on more and more devices, from DVRs to security systems to tablets to cell phones. You may be using Linux without even realizing it! But what if one of these devices breaks down? You often have few places to turn short of sending it back to the manufacturer or resetting the software to the factory default. Or perhaps you want to break away from the closed and relatively insecure Microsoft Windows platform and try an alternative such as Ubuntu. Many computer shops in the won't even touch Linux, which is why I am making my expertise available to the general public, anywhere in the Eugene-Springfield area. My services include:
New Linux Systems - I will build you a custom computer preinstalled with linux, and make sure all of the drivers and software are fully-functional before I deliver it to you. More details are available in the New Computers page.
Software Updates - Is updating your distro to the latest version becoming overwhelming? Or perhaps you have succeeded but not all of your hardware works anymore. I will come to your location and get your upgrades working properly.
Linux Conversion - Do you want to take the plunge and break away from Microsoft's stranglehold on your computer? Or perhaps you want to try out advanced Linux software such as MythTV. I can convert your system to a fully-functional linux box with all of your previous files and basic functionality fully in-tact.
Linux System Repair - Random errors and failures in Linux can be frustrating due to its sometimes sketchy support. I will come clean up these errors and get your system functioning properly again.
I have years of experience with varios Linux distros and software, and I specialize in Ubuntu support with just about any common hardware. If you are interested, or would like some more information, call me at
(541) 357-7349
or
e-mail me at this link.